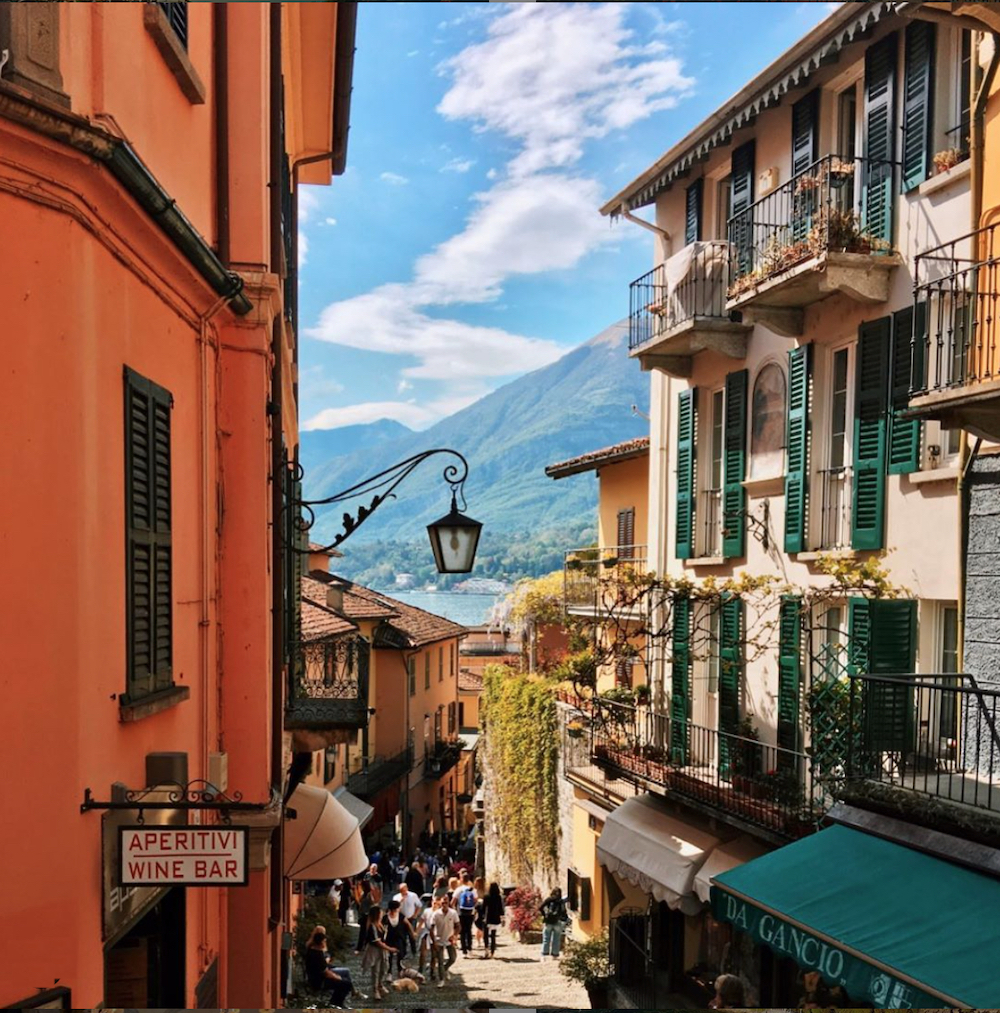 Three days in Bellagio
Do you like walking? Are you a fan of water sports?
Are you a lover of culture and good food? Are you looking for some relaxation?
Lake Como is the right destination!
Using this guide and with Bellagio Travel Guide app, you will find a list of THINGS TO DO in Bellagio and Lake Como!
DAY 1
The first day is, for most people, a day of relaxation.
After the trip it is necessary to recharge a little .. What's better than starting walking around Bellagio?
Do not worry, you're not wasting time if you do not have a destination, remember you're on vacation and you have to take some time to relax!
A great way is certainly to walk through the main street "Via Garibaldi": here you will find lovely boutiques and typical products shops.
For example, Delicatessen di Caio is a great place to stop by: a lovely mini-market where you can find Italian food products and fresh food for a picnic or aperitif.
The most popular stairway in Bellagio is "Salita Serbelloni": a colorful corner of Bellagio with shops, ice-cream shop, restaurants.
Our tips are:
Yes, exactly: everything in just one "street"!
To visit the garden entirely, including the Napoleonic museum and the chapel, you will need at least an hour!
Here you can relax, read a book, such as the book by Jane Lawless or, if you are a lover of photography, you will take a "million" of photosto this extraordinary botanical garden (elected "Most beautiful park" of Italy in 2016).
If it's not too late we suggest you to take a walk from Loppia (the exit of Villa Melzi) to Pescallo, a very romantic and picturesque bay (about 20 minutes walking).
Here you can stop and relax admiring the lake from one of the benches in the little "porticciolo".
Sunset timeBellagio offers wonderful, colorful and romantic sunsets!
In Pescallo you find a romantic restaurant by the water: La Pergola.
To walk back to the centre you can walk by Via Ercole Sfondrati and then take the "Salita Cappuccini": a quite steep staircase but very characteristic (about 10 minutes).
Before dinner the happy hour is a must!
As you are in Italy you must have Aperol Spritz.
For dinner you have a wide choice: pizza, traditional food, Lake fish… It's never an easy choice 😉
If you want an easy dinner with pizza or pasta you must try Ristoro Forma e gusto, right in the centre of Bellagio (pizza and pasta: Prices between 10€ and 40€)
If, instead, you prefer a more refined dinner you should choose Ristorante Barchetta (Italian traditional food. Prices between 40€ and 100€)
After dinner you can take a walk in the centre but not many shops are open after 7pm.
Last day of this 3 days in Bellagio, and here the choices are multiple:
DAY IN COMO: by boat or taxi for a day of shopping, history and tradition
EXCURSIONS IN THE MOUNTAINS with a guide or, in safety, with the DIY
BOAT RENTAL, CANOE OR WATER SPORTS use Bellagio Travel Guide app to find the one closest to you!
"Have a great time in Bellagio!"
"Travel is never a question of money, but of courage." – Paulo Coelho