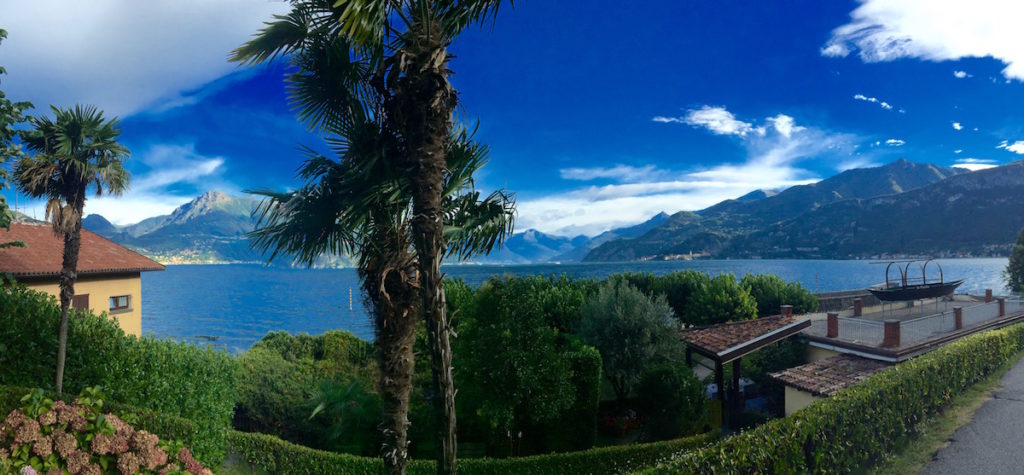 24 hours in Bellagio Italy
Of course we start this article saying that 24 hours in Bellagio are not enough 😉
But we try to give you "the best itinerary" to follow to see the best we have in Bellagio!
In the little guide you will find three options:
Before you start: consider to buy a bottle of water in town
(for example at Alimentari da Caio where you can also buy a sandwich to take-away or you can start with an ice-cream al Smooth-operators and… If you want to cheer in one of the beautiful corners in Bellagio you can buy a wine-take-away-kit at Aperitivo Et Al) … Just few tips because in Bellagio not every place sells bottle of water).
So now… Let's start!
ONE DAY IN BELLAGIO – WALKING ITINERARY
Starting point: Piazza Mazzini – where the public boat from Como arrives
(of course if you are staying in one apartment in Bellagio you might start from the closest point but if you are staying in a Hotel in the centre of Bellagio reach Piazza Mazzini won't be hard).
From the centre of Bellagio, leaving the lake on your back, go right – walk under the arch and keep walking until you reach the promenade by the lake.
Here is normally a must to stop for a picture but our suggestion is to wait until late afternoon when light are better 😉
BUY THE TICKET FOR VILLA MELZI GARDENS if you visit Bellagio you have to visit this garden. You don't need a guide, you can visit the garden, the tiny Napoleon museum and the chapel, you can't visit the Villa inside. Normally it takes 1 hour to visit slowly the entire garden and we suggest you to do it. This place is magic, by the water, with trees and plants coming from all over the world. The garden is kept in absolute perfection.
After the visit exit the garden from the 2nd entrance: if you cross the garden, in fact, you will reach Loppia hamlet.
In Loppia harbor you can still admire one rare example of Larian (from Lake Como) Gondolas, sailing craft which were used up to the end of the XIX century for carrying goods and animals.
Here you can choose: walk down to San Giovanni hamlet (you probably add 1 hour to the itinerary) or you can take the (amazing) stairs up to the "Vialone – green field" (walk straight after exiting Villa Melzi you meet the stairs on your left).
There is a story behind this green, straight field: a long time ago, a prince staying in a beautiful Villa on the other side of the Lake ordered to cut all the trees in front of "Villa Giulia in Bellagio" so he could admire her loved one staying at the windows. Truth or not we love this version 😉
At the very end of the "Vialone" you will be astonished but this private Villa built at the end of XVIII Century.
Take left and follow the sidewalk that follows the olive yard of Villa Giulia and at the first cross take left to Pescallo. Walk the road till you reach the "Piazza del Porto", walk under the balcony/arch and stop and relax on the benches admiring one of the most beautiful corners of Bellagio: Pescallo hamlet.
TIPS FOR THE NEXT DAY – activities you can do in Pescallo:
From Pescallo keep walking and take the stairs (not Vicolo Streccetta) that you find at the end of the hamlet: Salita Cappuccini. It seems hard but half way there is a bench where you can stop, admire the Lake and take a breath.
Once again in the centre town.
Walk along Via Garibaldi: shops, bars and ice-cream shops. Walk up and down the stairs and discover lovely restaurants like Ristorante Barchetta or Ristoro Forma e Gusto
Tourist information: worth a visit the Basilica di San Giacomo: one of the best examples of the Lombard-Romanesque style architecture in this whole region.
If you are interested in art you can enter the main tower in the corner of the square, "Torre delle arti", a cultural center open to different cultural and artistic experiences where sometimes there are some interesting expositions.
If you are not in love with shopping or you want to choose a restaurant outside the centre just keep walking from the centre and walk to the Punta Spartivento (10 minutes walking).
Here is where Lake Como divides in two branches: Como branch and Lecco Branch. The norther part of the Lake worth a visit. Stay tuned for a new article about it!
If you are looking for a restaurant with a beautiful view and authentic Italian food you must try Ristorante La Punta, also recommended for its wide selection of wine labels!
Aperitivo – Happy hour time
For sure it won't be hard to find a nice place to stop by and enjoy an Aperol Spritz at sunset!
Even if it's a must do in Italy, the aperitif in Bellagio might not be everywhere a full aperitif you might be used to see around Italy.
Anyway you will find for sure olives, chips and sometimes some "affettato" (salami, ham, prosciutto di Parma etc)…
If you are searching for a lovely place with good wine options, in a lovely setting, you must try Aperitvo Et Al on the Salita Serbelloni. At sunset there are less people around and it's the best time to enjoy one of the most beautiful (and popular) staircases of Bellagio!
Keep checking the blog to find some tips also for restaurants at dinner! 🙂
GUIDED TOURS
Of course if you would like to enrich your tour you can consider contact a local guide,  (it's always better to book in advance because it's not easy to find a last minute guide)
If you prefer an easy shared tour of Bellagio you can have a  look of this Bellagio guided tour here or that guided tour (click here) similar to the do-it-yourself we suggested here below 🙂
TOUR WITH THE TOURIST TRAIN
Departing from the car ferry, every 35 minutes (depending on the traffic) this little tourist road train goes around the main hamlets of Bellagio.
You can hop on and off.
Click here for more information
BIKE TOUR
Very popular in the last years, a tour by bicycle with one of the bike rental companies in Bellagio would be a very nice option. Of course in Bellagio streets are narrow but if you join a guided tour they will take you around in total safety.
Here to bike rental companies in Bellagio:
Como Lago Bike
BikeIt Bellagio 
Ghisallo Rent Bike
We also found this E-bike tour in Bellagio leaving from the centre (click here) or this guided tour by bike departing from Como including stops in Tremezzo at Villa Carlotta and in Bellagio.
"Have a great time in Bellagio!"
"Travel is never a question of money, but of courage." – Paulo Coelho